Buy real estate in Ukraine
Buy real estate in Ukraine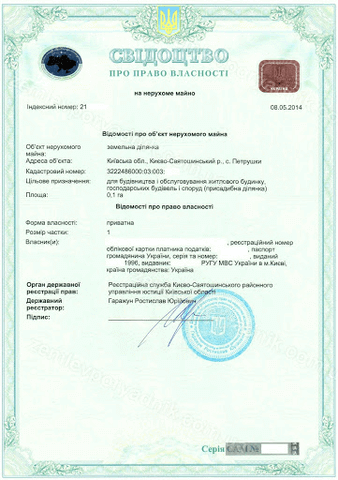 What we do
check the real estate object: office, apartment, house, industrial complex, before the purchase;

assess buyer's risks and provide legal advice regarding the purchase of real estate in Ukraine;

open an account in a Ukrainian bank and obtain TIN, if necessary;

provide assistance in composing the purchase contract for the property in Ukraine;

make adjustments depending on whether the buyer is a foreign individual or a legal entity;

prepare the meeting at the reliable notary in Ukraine, accompany the process of concluding the transaction;

registering the right of ownership of the property in Ukraine;

if necessary, we help with the search of an apartment or office in Ukraine through a trusted realtor.
OUR FEES
I want to buy an apartment, office, land in Ukraine: what to do?
The process will differ depending on what kind of real estate it is:
Commercial - one that will be used for profit-making purposes, such as an office, shopping center, industrial complex, factory, etc.;

Non-commercial - one that will be used by you for personal purposes, such as an apartment, private house, etc.;

Land - has special rules for the acquisition of foreigners.
It also matters who will purchase real estate in Ukraine: a foreign citizen or a foreign legal entity.


When choosing a property in Ukraine you should go through the following algorithm:
Understand exactly what kind of real estate you need, based on the goals you want to achieve;

Check the property itself (history, arrests, pledges, etc.);

Check out the owner of the property (debts, reputation, financial history, availability of the right documents);

Check the contract you are offered to sign (how to settle disputes, whether the signatures of all the owners, etc.);

Prepare everything to be able to buy property in Ukraine (TIN, Ukrainian bank account, power of attorney, apostilled translations of documents);

Find a qualified and responsible notary;

to carry out the purchase of real estate in Ukraine;

If the property is commercial - to decide how you will do with it further - to the balance of the company, as part of the share capital, etc.
With each of the above-mentioned stages our specialists help you. Even more - we take the organization of the whole process ourselves, you only have to coordinate the very idea of buying property in Ukraine, and stop your choice on one of the real estate objects.
WHY CHOOSE US
A range of services for buying real estate

By contacting us, you will not have to look for a separate specialist for a real estate audit, notary, appraiser or even a realtor. We will provide you with reliable, trusted specialists, and take responsibility for organizing the process.

Help for foreigners

We specialize in providing legal assistance to foreigners in Ukraine. This means that in our company you will be welcomed by English-speaking specialists, and our experience of working with foreign clients will help you to go through the whole procedure faster and easier.
ANY QUESTIONS LEFT?
Our lawyers will advise you!
Ask a lawyer
Documents for buying real estate in Ukraine
Buyer's Passport

Identification Code

Seller's Passport
How to calculate the risks when buying real estate in Ukraine?

There are a lot of ways and tools to check the real estate in Ukraine before buying it. There are open and closed registries, which can help you gather information on the property, its current and previous owners. All this information allows you to start calculating the risks of investing in real estate.


What is helpful, of course, is the expert opinion of a specialist lawyer. It is he who will tell you how risky it is to invest in construction in Ukraine, how reliable is the reputation of the developer, and will also help protect your interests by elaborating an agreement to purchase real estate.
REFERENCES FROM OUR CLIENTS
Important to know
Important things to know before purchasing the real estate in Ukraine.
Of course, there are a lot of nuances in the procedure. It is difficult to cover them with one page of service or even one article, although you can find information both here and in our materials.

Moreover, each situation is unique, each case may have its own problems and peculiarities of the process. But we will try to highlight the basic rules which should be followed when planning to buy real estate in Ukraine.
Buying land in Ukraine - there are restrictions on buying land in Ukraine by foreigners. For example you will not be able to buy agricultural land. On the other hand you will have no problem buying, for example, land together with the building which is located on it.

The consent of the owners - when buying real estate you need to know how many owners own it. If the owner is not one - permits and consent to the sale must give all owners. And not just in words - and a notary, by signing a contract or power of attorney to sell the property by one of the owners. If the owner is married - a permission to get and his wife.

Going to the notary - going to the notary, you should not only have all the documents in hand, but also be able to understand the notary. If you do not speak Ukrainian, you will need a certified interpreter. Without this, the notary will not have the right to conduct the transaction.

Documents for the purchase of the property - as a buyer you will need at least a copy of your passport with a translation into Ukrainian, as well as obtained in Ukraine TIN. The seller on his part will have to provide documents on the ownership of real estate, his personal documents, property appraisal, etc., depending on the type of real estate.

Investment account - to transfer the money for payment of the real estate you might need a special kind of account in a Ukrainian bank - an investment account. But it will not need to open, for example, if you have a residence permit in Ukraine. The availability of this account will play a role if at some time you want to sell the property and take the money again abroad.

Payment for the property in Ukraine - only in hryvnia and only via bank transfer.

Utilities - after the deal you will need to sign or re-contract the utilities in your name. This can also be done by our specialists.
FAQ
The deal itself will take only 1 day. It can take 1-3 days for due diligence, depending on the complexity of the object's history, purpose and structure. Another 1-2 days are needed for obtaining TIN and opening an investment account in the Ukrainian bank.
There are no restrictions. But the amount of property tax will depend on the number of square meters that he owns.
SWIFT OBTAINMENT
AND BEST QUALITY PROVEN BY YEARS OF PRACTICE!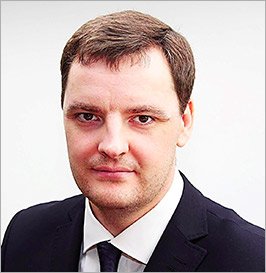 Volodymyr Gurlov, Managing partner