About us
Ever since its foundation our law firm has been specializing in provision of legal services to business.
COMPANY REGISTRATION IN UKRAINE
REGISTRATION OF FOREIGN COMPANY'S REPRESENTATIVE OFFICE IN UKRAINE
BUSINESS CLOSURE IN UKRAINE
OBTAINMENT OF TEMPORARY RESIDENCE PERMIT IN UKRAINE
OBTAINMENT OF EMPLOYMENT PERMIT IN UKRAINE
RECEIVING OF OFFICIAL INVITATION LETTER FOR OBTAINMENT OF UKRAINIAN VISA
PROTECTION OF INTELLECTUAL PROPERTY RIGHTS IN UKRAINE

ACCOUNTING AND PAYROLL SERVICES IN UKRAINE
DUE DILIGENCE IN UKRAINE
Many years of work for governmental authorities and privately owned businesses allowed our attorneys to acquire all the skills and knowledge that are required to provide top tier legal services.
We can clearly define our priorities and outline principles of our work.
Our work is aimed at effectiveness in long-term prospective. This is our major priority.
Team
Our team consists of attorneys that are highly trained in different areas of legal practice. They have significant experience of work at large Ukrainian law firms, govermental agencies, private corporations and can provide a wide range of legal services for business owners.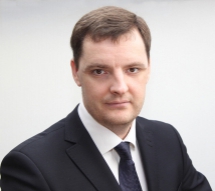 Volodymyr Gurlov
Managing partner
Team
---