Obtainment of temporary residence permit in Ukraine
Obtainment of temporary residence permit in Ukraine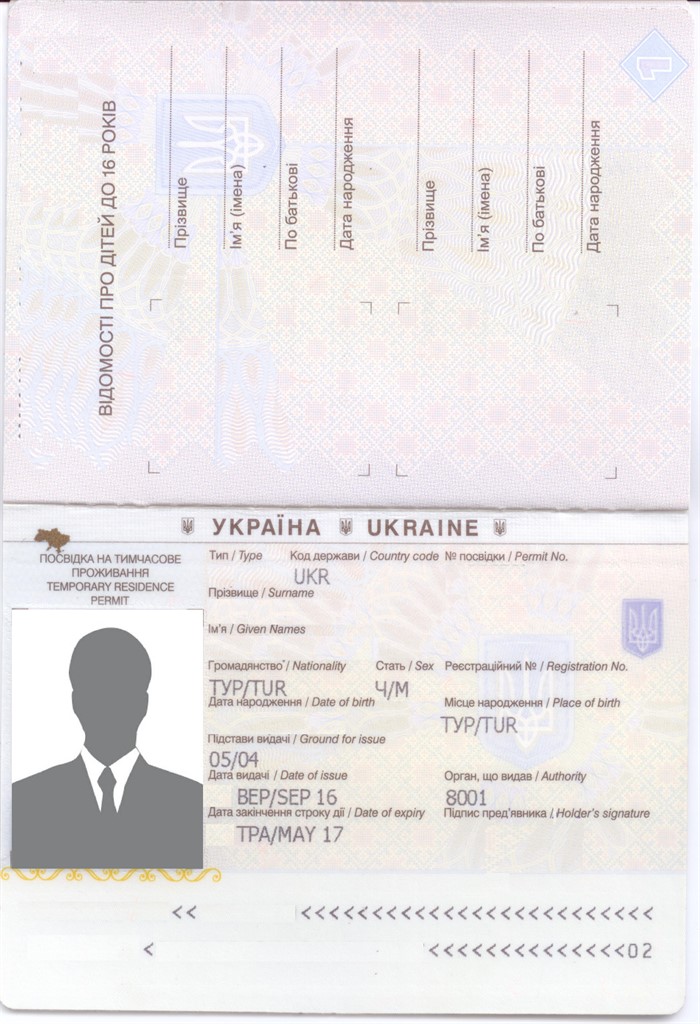 What we do
Our attorneys will:
provide legal advices on whether it is possible to get temporary residence document in Ukraine in your particular situation;
if more than one legal ground is applicable in your case, they will help to choose the most optimal one;
help with obtainment (formalization) of some documents during preparatory stage (e.g. medical insurance);
provide legal services related to formation of corporation (when a foreigner chooses to stay in Ukraine for doing business);
draw up certain documents that are required for issuance of the permit, fill out applications, standard forms, etc;
deal with governmental agencies (including Migration Service of Ukraine and its divisions, State administrations etc.) responsible for issuance of residency permit as well as some other documents. This includes submission of documents, supervision of consideration of the documents etc;
advise on the matters of the official fee payment and if requested make payments in client's name and at his expense;
help to find accommodations in Ukraine for the purposes of official registration at a certain address;
provide other related legal services depending on client's requests and final goals.
OUR FEES
A foreign citizen may need to get temporary residence permit in Ukraine for a variety of reasons.
Your company opens its branch office in Ukraine and you are moving here to work at it?
You are a business person and want to set up your corporation in Ukraine?
You married a person from Ukraine and want to spend more time with you spouse in country of her/his origin?
If you do not want to give up your current citizenship but need to stay in our country for a prolonged period of time (usually more than 90 days in 180 days period), temporary residency permit is the document you need.
The permit of our average client is received within 3-4 weeks. The term may be shorter or longer depending on particular client's situation (applicable ground for obtainment of permit, availability of certain documents in client's possession).
You can read more about our practical experience in our publications on obtainment of Ukrainian residence permit for a
citizen of Germany
and
residence permit for a citizen of USA
.
Successfully rendered services
WHY CHOOSE US
We can help with the grounds for the residence permit

If you do not have an obvious basis for a residence permit in Ukraine, we can help solve this issue. For example, to register a LLC in Ukraine.

Consultation of an English-speaking lawyer in Kiev

Our firm employs lawyers who have an excellent knowledge of English and will be able to quickly and easily guide you through the matter.
ANY QUESTIONS LEFT?
Our lawyers will advise you!
Ask a lawyer
Required documents
Document that confirms a reason of getting a residence permit (certificate about marriage, work permit etc.)

Notarized translation of foreigner's passport

Health insurance
Required documents and information
original of foreigner's passport or its copy that is translated into Ukrainian and notarized by a notary;
original of work permit, marriage certificate or other document that serves as a ground for residence in Ukraine;
medical insurance (if necessary our law firm will help to get one that will meet all the requirements for obtainment of residence permit).
Our attorneys may request some additional documents depending on legal grounds you have for permit obtainment.
REFERENCES FROM OUR CLIENTS
Daniel Holmes, Daniel Holmes
As someone who has worked with firms in other countries and sought legal counsel in the United States, I can tell you that I felt very "at home" working with them......
More information
Important to know
In general the most common grounds for issuance of the residency permit are:
employment of a foreign citizen in Ukraine which includes cases of employment by a representative office of foreign company duly registered in our country as well as establishment of one's own company for doing business in Ukraine (employment as its CEO);

marriage with citizen of Ukraine (either male or female) or other kinship with Ukrainians;

kinship with a foreign citizen who stays in Ukraine based on legal grounds provided by Ukrainian laws;
There are other grounds which allow a foreign citizen to stay in Ukraine for extended periods of time. To learn more about legal grounds of temporary residence permit obtainment read the list below or contact our law firm.
Ответы на часто задаваемые вопросы
No. Visa D gives only the right to stay in Ukraine for 90 days. After that, the foreigner will have to go abroad of Ukraine. D Visa is one of the stages of registration of residence permit.
In order to obtain a permanent residence permit, the foreigner must have an explicit reason, which is most often different from the reason for the temporary residence permit.
SWIFT OBTAINMENT
AND BEST QUALITY PROVEN BY YEARS OF PRACTICE!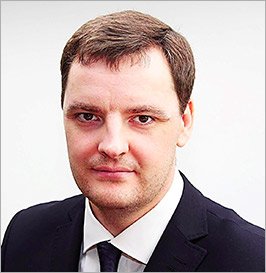 Volodymyr Gurlov, Managing partner
Интересная информация
Procedure of temporary residence permit obtainment in Ukraine is regulated by the Resolution of the Cabinet of Ministers of Ukraine no. 322 dated the 25th of April 2018.
The abovementioned Temporary regulations provide that the following categories of individuals may apply for the temporary residency permit:
foreigners and stateless persons that on legal grounds came to Ukraine for the purposes of employment;
foreigners and stateless persons who came to Ukraine to take part in projects of international technical assistance that are duly registered in Ukraine;
foreigners and stateless persons who came to Ukraine for the purposes of preaching, practicing religious rites, other religious activities based on invitation from religious organizations and approval of the agency that performed registration of such religious organization;
foreigners and stateless persons who visit Ukraine to participate in activities of branch offices, representative offices and other affiliates of non-governmental organizations (NGOs) that were duly registered;
foreigners and stateless persons who came to Ukraine for employment by representative offices of foreign corporations in Ukraine that were registered in accordance with the laws of Ukraine;
foreigners and stateless persons who visit our country for the purposes of employment by affiliates of foreign banks that were duly registered;
foreigners and stateless persons who came to Ukraine to get involved in cultural, scientific, educational activities based on and in accordance with procedures that are set by international treaties of Ukraine or special programs. This ground also applies to professional sportsmen and foreign individuals who came to Ukraine to participate in international and regional volunteer programs as well as activities of volunteer organization that are duly registered in Ukraine;
foreign citizens and stateless people who enter Ukraine for the purposes of employment as correspondents or representatives of foreign mass media;
foreigners and stateless persons who enter Ukraine for educational purposes ( for example getting higher education at university, college, etc);
foreigners and stateless persons who come to Ukraine for family reunion with persons who are citizens of Ukraine;
other persons.
Residence permit is issued for a limited period of time (usually 1-3 years, but can be less) but is subject to prolongation.

If a foreign person does not have legal grounds for prolongation of temporary residence permit, he has to terminate its registration at the address of his place of living within 7 days and leave the country.

If your permit is lost, you or your hosting party has to notify bodies of internal affairs (the police) and body of the Migration Service that issued the document.

Contact our office in Kiev to find our more about residence in Ukraine.