Start a business in Ukraine
Start a business in Ukraine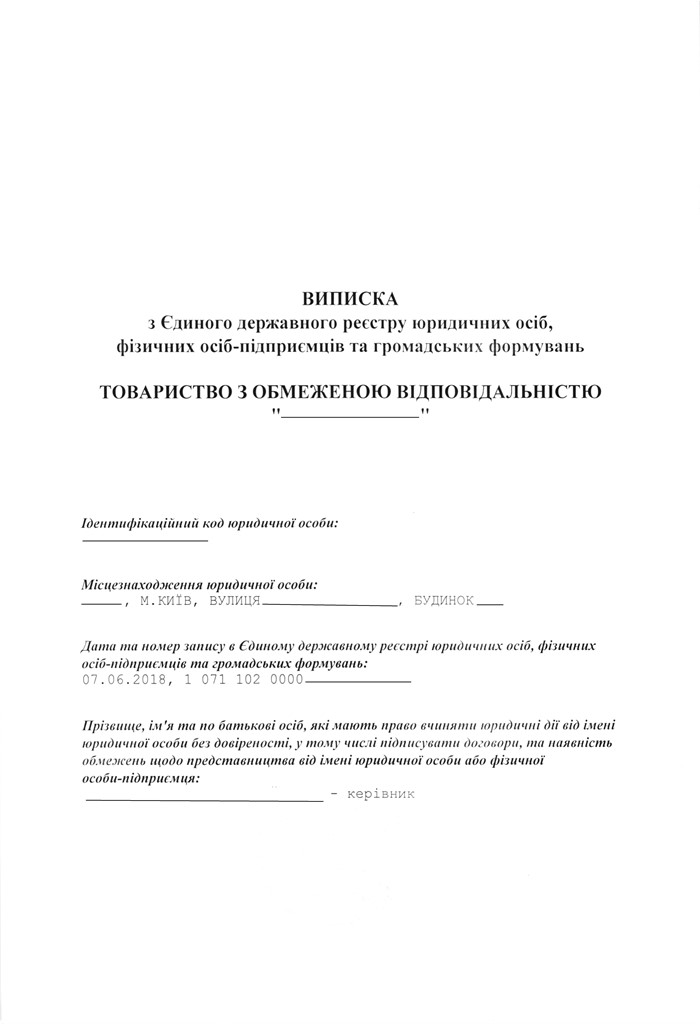 What we do
We help to find the best option for business registration in Ukraine in each case: sole proprietorship, LLC, representative office, etc.;

We take on ourselves all the organization of the chosen form of business in Ukraine;

We help to solve additional questions: Residence permit for director, hiring of personnel, opening of accounts in Ukraine etc.;

We provide consultations regarding start-up and development of foreign business in Ukraine.
OUR FEES
The price of opening a foreign business in Ukraine
The cost of registering a foreign business will depend on the following factors:
In what form do you want to register your business?

Do you need additional lawyer's services for a safe business start-up in Ukraine?

Thus, the standard package of our services costs from 900 USD, and it includes:
Search and development of the most convenient for the Client type and algorithm of business registration in Ukraine;

Development and preparation of packets of documents required in different state authorities for business registration;

Submission by lawyer for business registration in Ukraine, organization of all registration procedures;

Employment in the company (if a legal entity) of your Ukrainian director;

Opening an account in a Ukrainian bank and execution of EDS for work in the Ukrainian state bodies.

As for the timing of business registration in Ukraine, they will also depend on the form of business that you choose, and on the speed of the transfer of documents to us to organize the processes. So, registration of your company in Ukraine, even with foreign founders, will take only 1-3 days, but the registration of a representative office - about 1 month.

For the full cost of business registration packages in the form you need, please contact our specialists.


ANY QUESTIONS LEFT?
Our lawyers will advise you!
Ask a lawyer
Documents for business registration in Ukraine
Founders' documents

Power of attorney
How to register a business in Ukraine?
Foreign investors, whose goal is to enter the Ukrainian market with their goods or services, have many ways to achieve this.

First of all, you need to understand what form of business registration will best meet your interests and help you get the result you expect in Ukraine.

The most popular form of business registration is LLC - its own company allows you to adjust business control processes, to obtain the necessary permits for many activities in Ukraine, as well as to employ a foreign director who can on this basis obtain a residence permit in Ukraine.

Representative office is also quite a popular form of doing business, but already somewhat outdated.

The main advantage of business registration in Ukraine through our company is that we not only help to register a company, but also offer services for foreign business in Ukraine. It can include:
maintenance of enterprise accounts, communication with the Ukrainian bank, control of funds entering the account and expenses of the enterprise;

personnel accounting of the enterprise, assistance with registration of employees, payment of salaries, etc.;

accounting in Ukraine;

legal advice on all issues arising in the process of doing business.
REFERENCES FROM OUR CLIENTS
Important to know
Can I become a director in my Ukrainian company?
A convenient scheme for many entrepreneurs is to register a company in Ukraine and employ it as a director. Thus it is possible to solve several problems at once:
All the levers of management are in the hands of an interested entrepreneur;

You can get a residence permit for employment in Ukraine and thus stay in Ukraine as long as you need to manage your business;

Getting a work permit in Ukraine in this way for the director is somewhat easier - if the director becomes the founder of the company, for him no minimum wage is set.

The only restriction is that at the very moment of the procedure it is impossible to appoint a foreigner as a director of an LLC in Ukraine. According to the law, a foreigner can work in Ukraine only with a work permit. And it has to be requested by an already registered Ukrainian company. Which, in turn, it is impossible to register without a director.

Thus we offer the services of our trusted lawyer, who becomes the director only for the period of obtaining a Work Permit. Or, if you have a reliable partner in Ukraine - he can become a director in your company for a certain period of time.
Why us?
Business in Ukraine "turnkey" - you tell us what kind of business you want to get in Ukraine, and we bring your idea to life.

All in one place - our company has a team of professional lawyers in various fields of law. Without referring to other intermediaries you can get the necessary permits for work, solve migration issues, get any advice.

Your own English-speaking specialist - there will always be an English-speaking specialist in touch with you, who will keep you informed and answer your questions.
Want to register a business in Ukraine? Contact us!
SWIFT OBTAINMENT
AND BEST QUALITY PROVEN BY YEARS OF PRACTICE!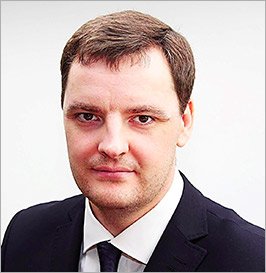 Volodymyr Gurlov, Managing partner