Registration of foreign company's representative office in Ukraine
Registration of foreign company's representative office in Ukraine
What we do
advise on all matters related to registration of representative office in Ukraine as well as on major aspects of further activities;

prepare registration application as well other documents that are submitted to the Ministry of Economic Development and Trade of Ukraine;

provide drafts of power of attorney for a representative;

approve final versions of documents and file them with the Ministry of Economic Development and Trade of Ukraine;

supervise consideration of documents, provide all the required explanations to the registration authorities;

get registration certificate and complete registration with other authorities.
OUR FEES
Our services do not include the cost of translation and notarial certifying of documents, nor the relevant state fees.

Official payment to the state is 2500 US dollars.

A branch of a foreign company in Ukraine can be registered within 65 working days.
We can help organize translations of all documents at our translator partner.
WHY CHOOSE US
We can provide a legal address

The representative office must have a specific address. Ideally, there should also be quality postal services so as not to miss out on important notifications from government authorities. We can provide you with both legal address and postal services.

Saving time

The help of a qualified lawyer can save you a lot of time. Starting from long standing in queues and ending with the reworking of documents. With us You do not have to do it.
ANY QUESTIONS LEFT?
Our lawyers will advise you!
Ask a lawyer
Required documents
Document confirming that the company has been registered in the country where it is located

Reference from the bank where the parent company's account was opened

Decision on establishment of a representative office, power of attorney for the head of representative office
REFERENCES FROM OUR CLIENTS
General director Skibinskiy V., Yokogawa Electric Ukraine Ltd.
Yokogawa Electric Ukraine Ltd. recommends Vladimir Gurlov and his team of lawyers as a reliable legal partner and advisor for foreign businesses in Ukraine......
More information
Important to know
Attorneys of our law firm can guarantee successful completion of all the procedures that are required by the legislation in force of Ukraine and related to registration of foreign representative office in our country. The representative office is registered by the Ministry of Economic Development and Trade of Ukraine. If required by the legislation in force we help to undergo all registration procedures with tax and other authorities.

All powers related to registration of representative office of foreign company in Ukraine are granted to us by parent company based on power of attorney.

Ukrainian legislation provides a fee for registration of foreign representative offices. The fee equals to 2500 USD. The fee is to be paid by the parent company from its current bank account after our attorneys file documents with the Ministry of Economic Development and Trade of Ukraine. The authorities will not start the process of consideration of submitted documents without payment of the fee.


SWIFT OBTAINMENT
AND BEST QUALITY PROVEN BY YEARS OF PRACTICE!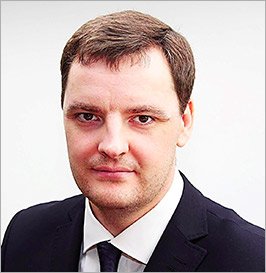 Volodymyr Gurlov, Managing partner
INTERESTING INFORMATION
If you plan to hire foreign citizens other than manager of the rep. office to work for representative office of foreign company our attorneys will help to get special work cards for such employees. Obtainment of the card relieves a foreign employee from necessity of work permit obtainment.

In order to get the work cards for foreigners who work at a representative office it is additionally required to provide all the necessary personal information as well as 2 color photos (3x4 cm).

It necessary to complete this step before submitting documents for representative office registration or otherwise it will be possible to initiate the process of obtainment of the work cards for employees of foreign company's rep. office in Ukraine not sooner than the registration certificate for the office is received.

If you want to register a representative office in Ukraine simply and quickly - call us.