Obtain Ukrainian citizenship
Obtain Ukrainian citizenship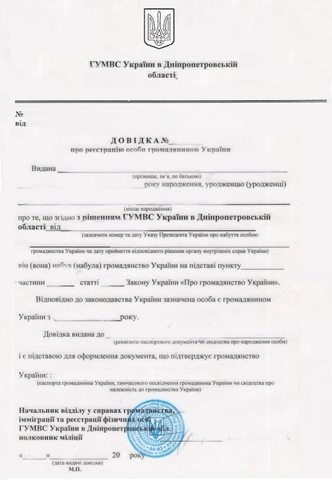 What we do
analyze the situation of the Client and his chances of obtaining citizenship;

provide information regarding the timing, cost and procedure for obtaining Ukrainian citizenship specifically for the Client;

undertake the organization of the entire process, control over the deadlines, obtaining additional documents;

accompany the Client in the migration authorities of Ukraine, prepare for interviews, etc.;

receive a confirmation of citizenship for a child in Ukraine;

go through all the stages of obtaining citizenship with the Client, we help with the renunciation of previous citizenship.
OUR FEES
How do I get citizenship in Ukraine?

First of all, everything depends on your situation - on what grounds you have for Ukrainian citizenship, and on what procedure you decide to follow in connection with this.


If we speak in general, there are two options for acquiring Ukrainian citizenship:
Admission to Ukrainian citizenship. Terms - 1-2 years;

Acquisition of citizenship by birth or territorial origin. Terms - 3-4 months.
Such a big difference in terms is connected with the number and duration of verifications, which are passed by the documents of a foreigner and by the foreigner himself.


Thus, acquisition of citizenship is possible on those grounds, when the state considers a foreigner already close enough to obtaining citizenship, if it is possible to put it that way. For example, a person was already a citizen of Ukraine, but renounced citizenship for certain reasons. Or a foreigner has close relatives who are citizens of Ukraine.


If you do not have any grounds for obtaining Ukrainian citizenship, but it is your goal - it is worth preparing for 7-8 years of waiting. We can describe for you in detail the algorithm of your actions and help you to obtain the residence permit that is possible in your case.
WHY CHOOSE US
Comfortable

An English-speaking specialist will communicate with you, who will keep you up to date and be responsible for the success of obtaining citizenship in Ukraine. You will clearly know the terms, the cost of obtaining citizenship, and also at what stage the case is

Effectively

If, for example, to confirm the citizenship of a child in Ukraine you need a judicial procedure to resolve the issue - we will provide you with its successful passage. The same applies to other possible obstacles - we will solve them.
ANY QUESTIONS LEFT?
Our lawyers will advise you!
Ask a lawyer
Documents for obtaining citizenship of Ukraine
Obligation to renounce previous citizenship

Ukrainian Language Proficiency Certificate

Document confirming residence in Ukraine
Who has the right to obtain citizenship in Ukraine?

The main grounds for registration of citizenship are:
birth in Ukraine;

past Ukrainian citizenship;

admission to citizenship;

adoption by a citizen of Ukraine or acceptance of guardianship;

if one of the parents is a citizen of Ukraine, etc.
Let's distinguish from the list the acceptance of citizenship - for this you need to meet the following requirements:
Obtain permission to immigrate;

To reside on the territory of Ukraine for the last 5 years (continuously).
Refugees who have lived in Ukraine for three years, persons of special interest to our state and other persons, the list of which is defined by law, may be granted Ukrainian citizenship.


Not only citizenship gives you the opportunity to live, work, conduct your business in Ukraine. Residence permit and permanent residence permit give you actually the same rights as citizenship, and obtaining these types of permits is several times easier.


If your goal is to live in Ukraine - we will select for you exactly the option that will meet your interests, as well as provide our recommendations to achieve your goals.
REFERENCES FROM OUR CLIENTS
Important to know
How to confirm the citizenship of a child?
If a child was born in Ukraine, even if his parents or one parent are foreigners, he has the right to obtain Ukrainian citizenship by birth.


To do this, you need to obtain a certificate of registration of a person as a citizen of Ukraine.


Terms of confirmation - about 4 months, not including the process of preparing documents.


Do you want to become a citizen of Ukraine? Please apply to us! We will take care of the whole process.
FAQ
Yes. All documents can be prepared in advance, but the application itself must be submitted personally by the foreigner.
It gives the possibility to get a permanent residence permit and in 5 years to apply for Ukrainian citizenship.
SWIFT OBTAINMENT
AND BEST QUALITY PROVEN BY YEARS OF PRACTICE!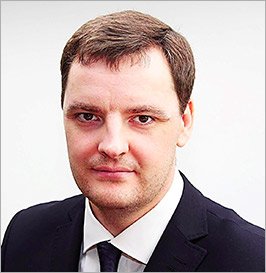 Volodymyr Gurlov, Managing partner