Invitation letter for obtainment of Ukrainian visa
Invitation letter for obtainment of Ukrainian visa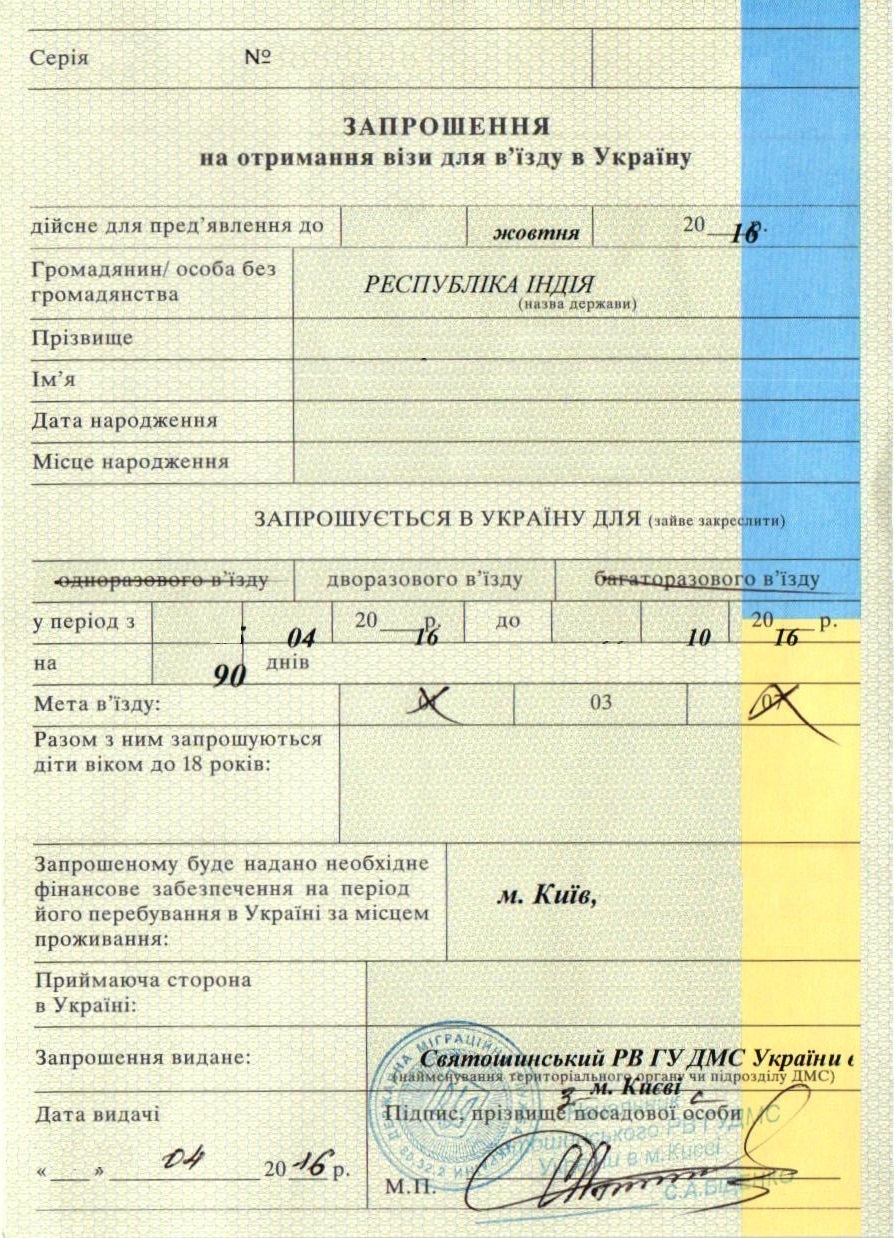 What we do
Advise on all matters related to obtainment of invitation letter and Ukrainian visa;

Provide drafts of some required documents;

Help to fill out applications and other forms;

File all the required documents with the State Migration Service;

Provide other related services.
Successfully rendered services
WHY CHOOSE US
More than 10 years of practice

We have been drawing up invitations for foreigners to Ukraine for more than 10 years and we are closely following the slightest changes in legislation.

Immediate result

You won't have to take any extra action or waste time. We already have a ready-made legal entity, which can execute for You the invitation in Ukraine within 1 day.
ANY QUESTIONS LEFT?
Our lawyers will advise you!
Ask a lawyer
Required documents
Information about the duration of stay in Ukraine

Copy of a foreigner's passport

Information about the future residence address of a foreigner
Required documents and information

In order to receive the invitation letter, we need only:
filled out standard application form;

passport;

information about ability to provide sufficient financial coverage of expenses related to foreigner's or stateless person's staying in Ukraine.
There are several ways to get an invitation - the main difference is who issues/provides such a document for you. It is worth noting that the migration authorities and consular offices may treat the sources of the invitation with varying degrees of confidence. On the one hand, a visa is more likely to be given to a foreigner with an invitation from a legal entity, and on the other hand, it depends on the legal entity with what level of trust.
REFERENCES FROM OUR CLIENTS
Important to know
Invitation letter for obtainment of Ukrainian visa is a document which serves as a legal ground for obtainment of short term visa at the embassy or consular establishment of Ukraine abroad.


The document can be issued based on application of hosting party that is either a duly registered Ukrainian enterprise, establishment, organization, representative office (affiliate) of foreign company (legal entity) or individual (citizen of Ukraine, foreigner or stateless persons) who permanently resides or temporary stays on the territory of Ukraine for the purposes of education, internship, employment, other legal grounds and invite foreigners and stateless persons.


If the letter issuance is denied, the local body of the State Migration Service, the employee of which made such decision has to provide the hosting party with a written notification that explains grounds of denial within 5 business days.


The invitation letter is valid for 6 months starting with the date of its issuance.
SWIFT OBTAINMENT
AND BEST QUALITY PROVEN BY YEARS OF PRACTICE!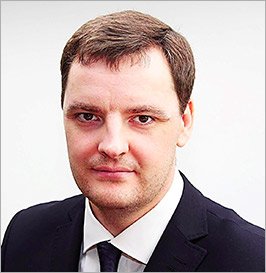 Volodymyr Gurlov, Managing partner
INTERESTING INFORMATION
In order to receive the invitation level foreigner has to confirm sufficiency of his economic security level.


Unless laws provide otherwise, each month of foreigner's stay in Ukraine has to be supported by at least 20 living wages the amount of which is calculated as of the date of foreigner's entry in Ukraine.


If the period of staying in Ukraine is shorter or longer than a month, the abovementioned amount is divided by an average number of days in one month (30 days) and multiplied times the planned number of days plus five.


Upon successful completion of verification of sufficient economic security level a foreigner or stateless person:
receives Ukrainian visa;

is granted permission to cross the border of Ukraine;

can stay in Ukraine for a prolonged period of time;

gets his invitation letter issued.
Contact our law firm in Kyiv to find out more about our services that will help you with immigration to Ukraine.