Volodymyr Gurlov joined the management board of Ukrainian Squash Federation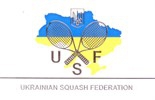 Managing partner of our law firm Volodymyr Gurlov joined Management board of Ukrainian Squash Federation.
This year management structure of the Federation was significantly changed for the first time after its foundation in 2004. These changes are expected to help with popularization of squash in Ukraine.
Attorneys of our law firm provided legal support of the changes. This kind of support is one of our firm's major areas of practice since non-governmental organizations and charities comprise significant part of our clients.
It was not the first time when our lawyers provided legal services to a sport organization. We had previously provided our services to Ukrainian Wrestling Association which afterwards became our reliable partner.
Mr. Gurlov himself is actively playing squash and therefore membership in management body of the Federation is not a simple formality but rather expression of eagerness to facilitate development of this relatively new sport in Ukraine.
We hope that our further cooperation with Squash Federation will be mutually beneficial and affect development of sport in Ukraine in a positive way.